Sandcastle's NBL Stage 1 Qualifier will be a 1-day event on Sunday, January 10th 2021 starting at Noon. ? SOLD OUT ! ?
All entries received at this time will be applied to the February Stage 1 Qualifier which also awards players a slot into the March Main Event and also serves as a reserve list for January in case any slots become available.
Thank you and good luck to all! Practice hard. Shoot straight! ??????? All details are posted on the NBLUSA.com official website.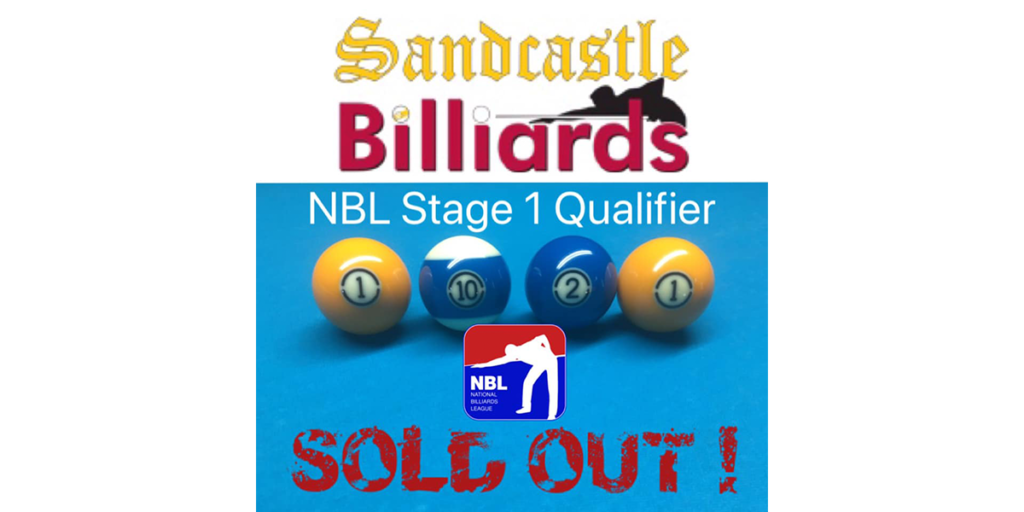 1. John Durr
2. Jersey Mars
3. Joe Mazzeo
4. Marco Daniele
5. Rick Massa
6. Alyssa Solt
7. Giancarlo Delgado
8. Silky Acosta
9. Mark Nanashee
10. Michael Sasso
11. Kervin Santamaria
12. Steven Persaud
13. Nick Quaglia
14. Pam Fein Zieden-Weber
15. Jerry Dunne
16. James Dilillo
17. Neon Rex
18. John C Egeln
19. Dennis Feliciano
20. Jason Crowe
21. Mike Bads
22. Jesse Deutscher
23. Joe Palone
24. Gregory Meehan
25. Anthony Borg
26. Rich Ng
27. Brian Grube Jr
28. Roger Haldar
29. Jeffrie Martinez
30. Keith Guenzel
31. Eric Hill
32. Levie Lampaan